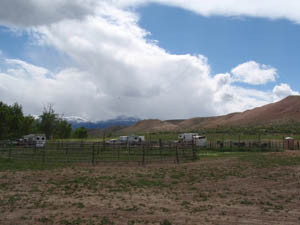 Thursday May 26 2011

By early afternoon, the day before Day 1 of the Owyhee Fandango, it was a sad-looking little Ridecamp. Most years the front parking area is overflowing and the back area parking is full, all the way back into the Hermits and Perverts section in the brush.

This year only a few rigs are sprinkled around. Plenty of space for anyone who might feel crowded and need their space.

However, by the time head vet Robert Washington arrived to start vetting horses in at 6 PM, things were looking better.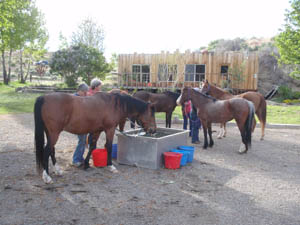 Especially around the wine and cheese party sponsored by Vettec.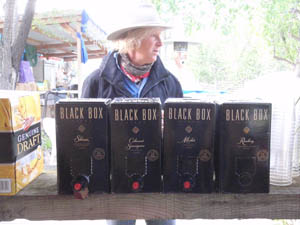 By the evening ride meeting, more trailers had arrived, and almost 30 riders had signed up for tomorrow's 50 and 25, so things were looking up.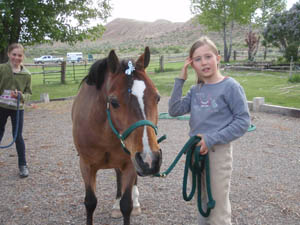 I'll be doing the 50 with Finneas, riding drag (last) on the first 12-mile loop. On the second 25 mile loop I'll ride it backwards (Janet suggested "or, you could just ride backwards on your horse!") to make sure cows haven't eaten the one several mile stretch of ribbons I hung out on foot a few days ago.

I see two possible problems with this: I could miss a turn and we might lose the trail (I know it's my back yard, but I've only ridden out on this trail a couple of times, in the opposite direction!), or we might be attacked by the Horny Jackass.

At best, I'll have a great solo ride on Finneas. At worse, I could have some entertaining stories I can tell around the evening bonfire. Add a little more wine and cheese to that, and it won't be a sad Ridecamp after all.

More photos from the day here:
http://www.endurance.net/international/USA/2011Fandango/gallery/01/