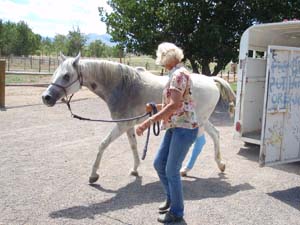 Monday July 25 2011

Sunny's back!

After 7 days at the vet, she's back home after her battle with barbed wire.

Prognosis is good - although it will be a long convalescence: another week of oral antibiotics, and 4-6 months of bandaging. Yikes!

The vets don't think the wound reached the joint capsule and they don't think it's infected (which would be the best news) - though that could still happen and it could show up much later. A couple of inches of cannon bone are still exposed.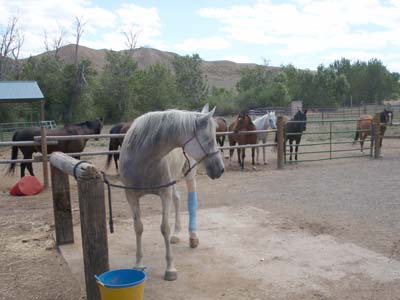 She's not lame on the leg (which is also the best news) and the vet says she could make a full recovery.

We'll change the bandage first time tomorrow - if they aren't too gory, pix should be available! We'll all be bandaging experts for sure by the time she's healed completely.

The Owyhee herd is glad to see Sunny again, and John's pretty happy to have his favorite mare back.